Check out this Chinese proverb: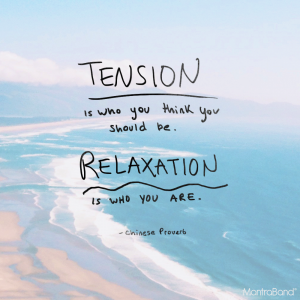 I really like it a lot.
But sometimes it's hard to figure out exactly how to act on a proverb, even if I think I agree with it.
In today's video I get very specific about what relaxation means to me and how it can help you a ton in your music life.
Here are your new homework items:
Homework Item #1: Watch the video you chose of your inspiration performer with the SOUNDS OFF.
Homework Item #2: Pay attention to yourself over the weekend and try to spot ONE THING you're doing with extraneous tension aka a little too much effort.
Please share in the comments section below!