Looking for gifts for violinists and fiddlers? This 2016 edition of my yearly list has some special ideas for some of the toughest-to-gift types of violinists on your list such as….
-Violinists to be
-Violinists with not enough time in the day
-Trad purists
And the previously impossible to gift…
-Violinist who has everything
I've gone cold turkey on the Amazon affiliate links this year. So, all of these links are sending you to small businesses that I simply like (Yay! Let's send some Holiday cash their way!).
If you'd like to support thehotviolinist.com, you can purchase downloads of my music or tell your aspiring violinist friends about ViolinWOD 2017. Ooh look! The discounted pre-enrollment packages made it on this year's list!!  😉
HOT VIOLINIST GIFTS: IDEA #1

– ViolinWOD
I'm proud of my 20 peeps who started violin in 2016 with me via my 5 minute a day video program. Can't wait to see who I meet in 2017! Please send some more nice people my way for the next experience. Pre-enrollment is open with early bird discounts.
This year I'm making custom vouchers for gift giving. Just print, roll up like an ancient scroll, tie with twine, and send your loved one on an adventure.
For total beginners or anyone who wants to sound better using less practice time.

Here's another way to give an experience instead of a thing!
Stress less, sleep better, love better…. practice violin better! Neuroscientists and monks agree. Practicing meditation helps everything. The Headspace program is really easy and fun and gift subscriptions start at $12.95.

Bring the pub home (or anywhere) for a more authentic fiddle learning atmosphere. It's for the violinist on your list dedicated to the art and preservation of culture!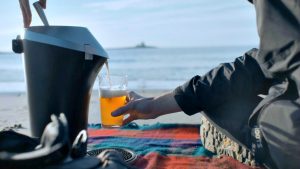 I would have thought this idea might turn out cheesy, but it's totally not. These are beautifully tuned artisan wind chimes made by Davis Blanchard. He tunes using Just Intonation, which is what fiddlers use for the best sounding double stops.
The tuning of this set is reminiscent of the melody of Amazing Grace. You can explore the many different themes and tunings with the videos on his site to find something personal to the person you are shopping for.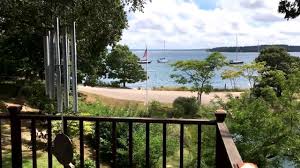 Super practical for any fiddler or violinist you know who sometimes needs to play outside in chilly temperatures. They also look really cool, so hey… I say air conditioning is reason enough to perform in these.
It's a nice thoughtful little gift you can find in a variety of colors and price ranges. I liked the ones on this Etsy shop because they are handmade, afforable (under 10 bucks?!) and come in a bunch of different colors and styles for men and women.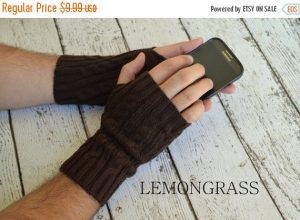 HOT VIOLINIST GIFTS: IDEA #6

– Swell Bottle
Hydration, hydration, hydration! Or coffee…..
A very thoughtful Santa brought me one of these for Christmas last year and it has been by my side every day since. I really like my woodgrain one, and I think a lot of fiddlers probably would too. But they have tons of color options to personalize the gift. Keeps things hot or cold and doesn't leak.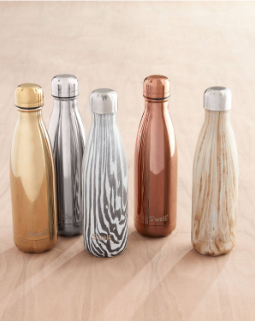 Vintage band gear is in. The more obscure the better. And the fiddlers in your life might appreciate being turned on to this band in particular, where the violin is the lead singer. The "dancing J" CP logo represents the connection between rhythm and melody. Meanwhile keeps head warm.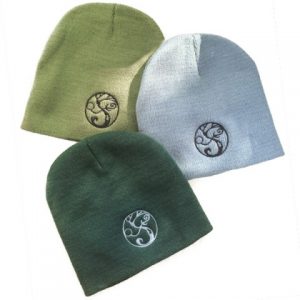 For the too-busy violinist in your life. (And who isn't?) Maybe you can actually gift them with more time in the day to play.
This thing really works to get stuff done. It's like a day planner, life coach (a good one not a woo woo one), and a time management workshop all in one little black book. It has definitely helped me to beat procrastination, but more importantly brings peace of mind.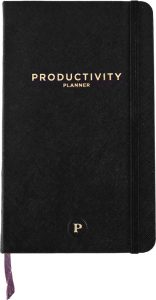 Combine these with a candle from your local candle maker for a unique gift that would make a nice finishing touch to a practice space. It's nice to have a routine to begin the set aside practice time, and lighting a candle is perfect for that.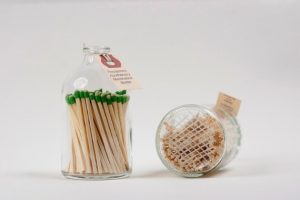 One of my violin students gave this to me, and I've since sent copies to two young maybe-future-fiddlers I know. It's a children's book based on the social experiment when world renowned Joshua Bell played his Strad in the DC Subway. Cute.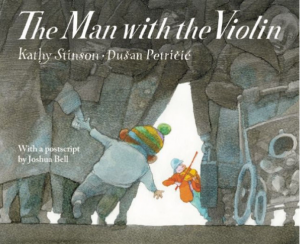 Violin maker Andrew Carruthers first created these designs in linoleum blocks cut with his violin making tools. Now the bridge and crossbows is available in a locally screen printed version to keep up with demand. Once you're on his site, take a stroll through the many shirt designs and posters.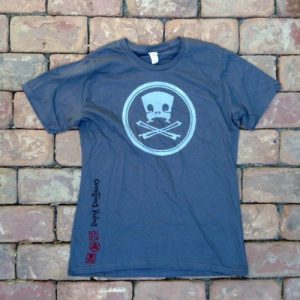 WHAT?! Yes, this is a whimsical memorable treat to put a smile on the face of the violinist who already has everything else. Because I really don't think they have one of these. Made fresh to order in white, dark, or milk chocolate.
And since this is one of the best ideas I've ever heard of, it made it in as number 12 on my list of 11.
Did I mention it is life sized?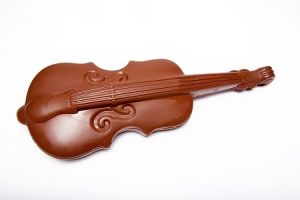 So that's my list for 2016! Please let me know the reaction if you end up getting any of these for your friends and loved ones.
And do you have any ideas of gifts for violinists and fiddlers? Lemme know in the comments below!