I'm back with a fresh new list of fiddler and violinist gifts! I've personally tried and enjoyed everything on this list of my 11 favorite violin gift ideas.
Several of these are from small businesses (Yay! Let's send some Holiday cash their way!), a few are from right here in The Hot Violinist shop, and some link to Amazon. (A portion of sales from Amazon links comes back to help support thehotviolinist.com! Thanks!)
Okay, so this one is not violin-specific, but it's about being happy and happy is HOT! There's a page for each day, and it really does just take five minutes, and it really does make me a happier person. I use mine every day! (Almost…)
HOT VIOLINIST GIFTS: IDEA # 2

– Zafu
I love this small company and their meditation cushions! Practicing meditation helps me develop patience and observation skills which apply directly to my violin practice.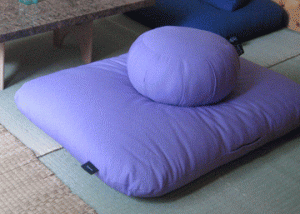 By violin maker Andrew Caruthers. I'm so geeked about his entire line! Andy is a violin maker based in Santa Rosa CA, and he has started this fun line of violin related shirts. He cuts the designs into linoleum blocks using violin carving tools and hand prints each shirt. So cool…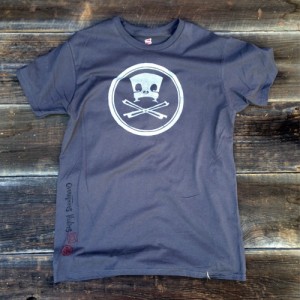 I make a lot of my skin care from stuff found in the kitchen, but this is one commercial product I really like. I totally believe in the magic powers of charcoal. It's great for men or women because it smells good, not girly. My favorite is the cleanser, but the kit makes a fun gift.
HOT VIOLINIST GIFTS: IDEA #5

– Bernadel Rosin
Okay, this is a repeat from last years list, but I had to post again because this rosin is the bees knees! A stocking stuffer for smooth full tone- yes!
I'm featuring this violin because one of my students, Gabs, recently traded in her "Hot Fiddle" beginner model as an upgrade for this one and it reminded me how sweet it is. She is an advancing student and within a couple weeks of getting her new violin, she just happened to land her first professional public gig. Part of it is because the great tone of this fiddle gives a huge confidence boost. This fiddle is equivalent to the violin I am playing in the original "Hot Violinist" video. The Hot Fiddle has a solid good tone, but this one takes it to the level of artistry.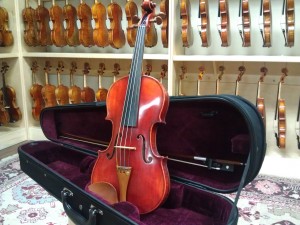 I've always followed my teacher's advice to have one wood bow and one carbon fiber bow always in your case. Carbon fiber acts the same no matter what the weather and sounds really good for the price. I was amazed when I first learned that the bow choice is just as important to the sound as the violin and sometimes more! I've had this exact bow in my case since around 2006 and sometimes I even choose it over my German-made wood bow that cost me $1600. This one sounds really darn good for under $300!
A luxurious treat! I don't always use these strings because they are a little more pricey, but I treat myself to them every few string changes, and definitely go to them when it's time to record. If you put these in your loved one's stocking they will enjoy about 6 months or more of buttery smooth feel on their violin.
A nicely priced set of great strings! They are bright and responsive, especially good for fiddle music.
I consider this a must read for any musician! My mom plays guitar and sings (Janet Darlene Drew, check her out!) and she brought a copy when she came to visit a couple months ago. It has a lot of nuts and bolts tips for happy, fun, productive practicing.
And don't forget Hot Violinist lesson packages are completely giftable! Purchase any of the lesson packages in the Shop and I'll send you a printable giftable voucher.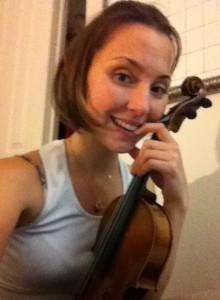 What are your ideas for gifts for violinists and fiddlers? Share them in the comments below!