I can't believe the Holidays are ON. Looking for gifts for violinists and fiddlers?
For this 2017 edition of my yearly list, I've looked to our community of Hot Violinists and asked the ViolinWOD group about some of their favorite things.
There are items in this year's list for every budget.
I'm including screen shots from the Group FB page to give credit to the idea person. 🙂
These are high quality cards based on original acrylic paintings by Becky Chaffee. They come with humorous and serious tips such as,
"After playing an erroneous note, do not make a face. It's best to make it obvious that it came from your neighbor."
Rosin build up. The struggle is real!

I'm a wipe-it-off-with-my-T-shirt-girl myself, so I appreciated Jim suggesting this.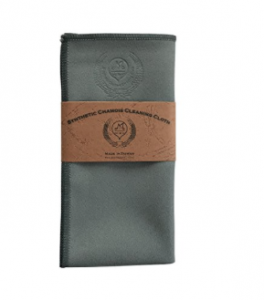 Good idea Steve! I'm always making these out of sponges and plastic bags when the humidity dips, but it would be better to have a nice one.
I might have to put one of these in my own stocking this year.
This one is cool because it's adjustable, a little higher volume (some are too small to make a difference), and comes with a built in hygrometer so you know when you're in the danger zone. Anything under 40% is not good.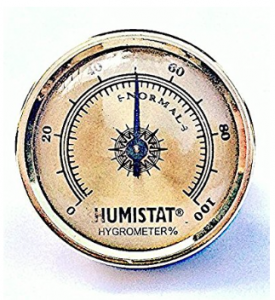 This is for the violinist that has all the necessities but loves toys. I found it while searching for a metronome solution for a student named Derek who hates his electronic metronome and doesn't wanna mess with the ones on the phone.
I watched the video on Boss's website and this thing sounds really nice! I like how it has a big loud speaker so maybe there's a chance of actually hearing it over the violin blazing in your ear.
More like a jam buddy than a metronome….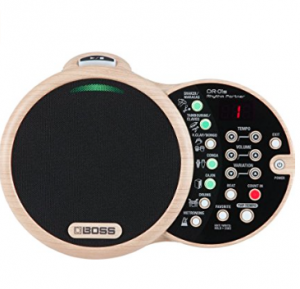 It's so much easier to practice consistently when the violin is out and ready to go in plain view.
This came up in response to my Hot Tips Tuesday tip to practice 5 min a day. Then Garry aka "R2" showed me these violin shaped ones.
I have no idea how this rosin performs, but dang it's nifty and so giftable in that violin shaped box.
Maybe it's good stuff…. but either way it's the thought that counts right??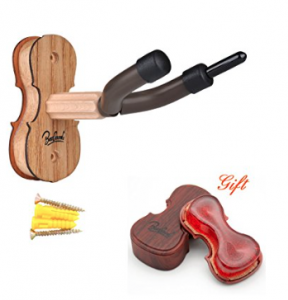 I just found these guys a couple months ago. Three of my students have these violins now and LOVE them.
This is for someone on your gift list who you REALLY like. (Self gifting definitely recommended here.)
I chose the Raining Up model for the violin give away for ViolinWOD performance challenge. I had a chance to play it and it is SO special for the price.
They are getting to know me over there and can help you customize your violin with things I recommend like geared tuning pegs and the bridge a shade lower to make for easier rolls.
Tell them Jenny sent you and they will give you a free E string upgrade to Eva Gold E.
Email Jeff and he'll help you customize the perfect thing in your price range: jsaltzman.imc@gmail.com. (I've been really impressed with his service for me and my students.)
(Jack has the Hibernia. Becky and Jim have Raining Up.)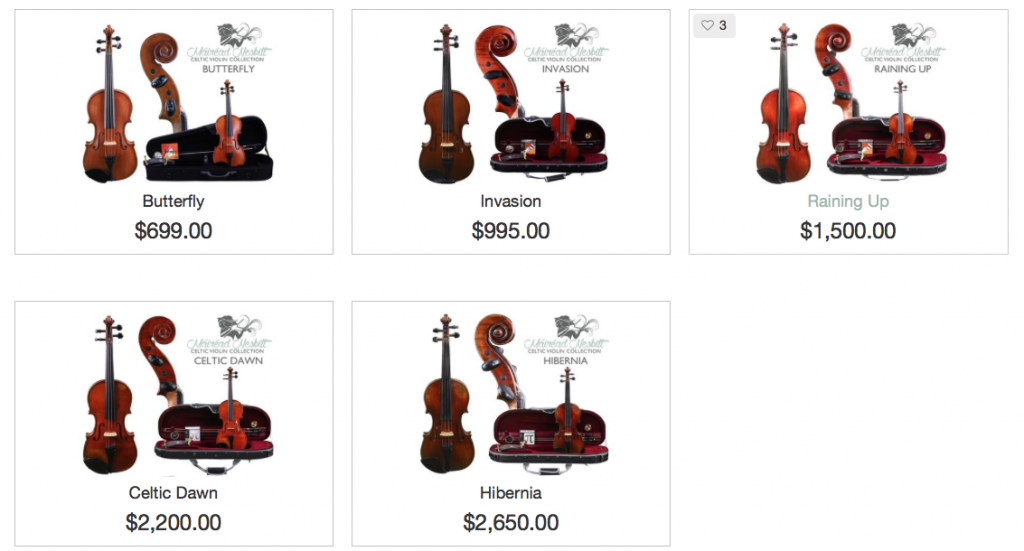 Time your practice without getting interrupted or distracted by your stinkin' phone.
The black sand is 25 minutes and the white sand is 5 minutes. I recommend using the big 25 min one for working on learning tunes and small 5 minute one for focused bursts of technique practice, for example keeping bow straight in the mirror.
(These are also great for pacing your work day with a 5 minute break for every 25 minutes of work.)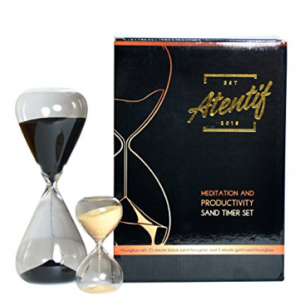 Gabs pretty much summed it up:

I'll say no more. Except that heads up, these require installation which runs about $150-$200 in addition to the cost of the pegs. So worth it, if you can swing it.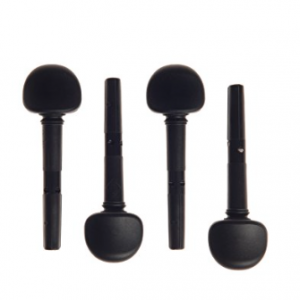 Thanks for letting us know about this Mary!
I think any fiddler would love a gift subscription, plus their website offers a treasure trove of quirky fiddle gifts like these note cards featuring a vintage etching of fiddler dancing with dog.
How cool is that?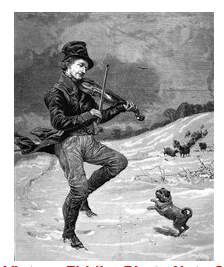 I'm repeating this from last year because I'm a fiddler, I got this as a gift two Christmases ago, and it is still practically an extension of my right arm. You can throw it in a bag with all your sheet music because it will never leak.
It helps me stay hyrdated which I think is super critical for practicing without getting hurt.
Or forget the hydration, they now have a 25 oz version that holds an entire bottle of wine.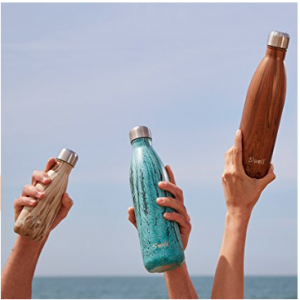 Because we all know and accept that fiddle music sounds much better when the fiddler is wearing a hat.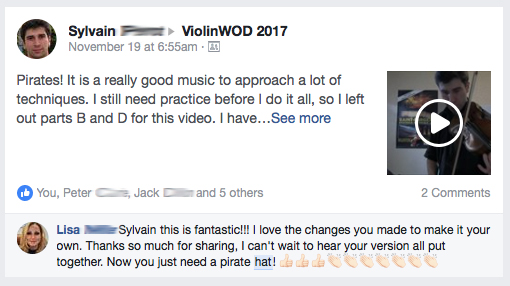 This website has a ton of variety from silly to serious in different price ranges including this one that is literally called the Fiddler Cap.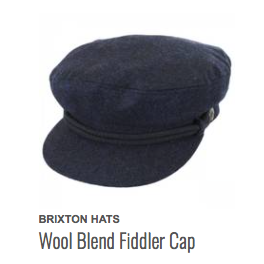 And
So that's my list for 2017! Please let me know if you end up getting any of these for your friends and loved ones.
Still stumped?
Check out my lists from past years. There's lots of good stuff back there.
11 Hottest Gifts 2016
11 Hottest Gifts 2015
11 Hottest Gifts 2014 (This one set the tradition since you guys liked it and responded)
And do you have any ideas of gifts for violinists and fiddlers? Let me know in the comments below!